Project Sandwich dropoff
Sunday, February 5, 2023 • 14 Sh'vat 5783
9:30 AM - 10:00 AM
Project Sandwich dropoff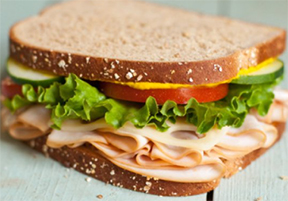 Project Sandwich dropoff at Berkshire entrance of Oak Park Temple
Project Sandwich is our monthly volunteer opportunity to provide food for the needy.
Housing Forward, the recipient of Project Sandwich food, has asked that we alter our contributions. Please separate sandwiches, fruit, and non-perishables, rather than combining them into lunches. And please don't put toppings (lettuce etc.) on sandwiches, so they can last for a day or two.
For this month please contact Jon Marcus if you're planning to donate. We only need a limited number of sandwiches for January 1st. We hope to be able to distribute more in the future.
Thanks for understanding, and please feel free to contact Jon Marcus at 708-203-7421 or jonmarcus@applebey.com
Drop your donation off outside the Berkshire entrance from 9:30 am to 10:00 am.
Please prepare at home:
Two sandwiches
Chips or other snack
A drink (juice box or water)
A piece of fruit
A dessert
Please use healthy, nutritious bread and plenty of filling. These meals may be the only food recipients get all day.
Share Print Save To My Calendar
Fri, September 22 2023
7 Tishrei 5784
Today's Calendar
---
Upcoming Events
Oneg
Friday, Sep 22 6:00pm
---
This week's Torah portion is Parashat Haazinu
Candle Lighting
Havdalah
Motzei Shabbat, Sep 23, 7:37pm
Kol Nidre
View Calendar
Fri, September 22 2023 7 Tishrei 5784