OPT Great Books Discussion Group
Past Sessions
Sunday, April 30, 2023

•

9 Iyar 5783

-

4:30 PM - 5:30 PM
Sunday, April 23, 2023

•

2 Iyar 5783

-

4:30 PM - 5:30 PM
Sunday, April 16, 2023

•

25 Nisan 5783

-

4:30 PM - 5:30 PM
Sunday, April 9, 2023

•

18 Nisan 5783

-

4:30 PM - 5:30 PM
Sunday, April 2, 2023

•

11 Nisan 5783

-

4:30 PM - 5:30 PM
OPT Great Books Club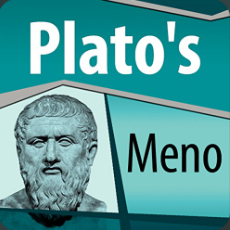 Our Great Books group made quick work of Machiavelli's The Prince, and after some discussions of the nature of virtue we have decided to turn back the clock to Plato again. Next up we will tackle Plato's Meno, a treatise on virtue. We'll be working off the version at Project Gutenberg.
Our group meets weekly on Sundays at 4:30 pm on the Temple Zoom. Newcomers can jump in at any time. We hope to see you!
Our classes meet via the Temple Zoom on Sundays at 4:30 pm.
If you have any questions, please reach out to Lee Kantz.
Share Print Save To My Calendar
Sat, June 3 2023
14 Sivan 5783
Today's Calendar
---
Upcoming Events
---
This week's Torah portion is

Parashat Naso
Candle Lighting
Havdalah
Motzei Shabbat, Jun 3, 9:11pm
Fast of Tammuz
View Calendar
Sat, June 3 2023 14 Sivan 5783